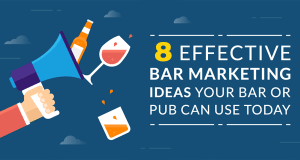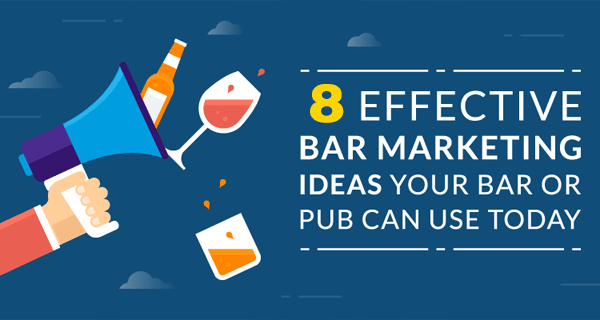 Google My Business
When discussing pub marketing strategies in 2022, it doesn't get much more important than Google My Business. If you haven't done it already, go and get yourself set up.
This is how you can tell Google about key information such as your opening hours, address, contact details, and website. Once you're set up, you'll be discoverable in online search results and people will be able to quickly find out what they need to know about your business.
Use Social Media to promote your Pub or Bar
Love it or hate it, social media is a powerful marketing tool for the hospitality industry. Having an active presence on platforms such as Facebook, Instagram, and Twitter will allow you to promote offers, discounts, new drinks, and events such as live music and quizzes (more on that below).
While the organic reach of these platforms may have dwindled in recent years, you should remember that many people still visit your pages to find out key information such as event dates and opening times. So even if your posts don't get much traction in terms of immediate likes and shares, potential customers will still be looking you up.
Facebook groups are also very useful for businesses looking to get the word out about who they are and what they do. Find local groups who might be interested in hearing about your offers and let them know by posting there – just be respectful of the group rules and check first with the admins.
Encourage reviews
When planning a night out or get-together with friends, people love to know that their chosen venues have gone down well with other visitors before them. While word of mouth and first-hand experience will already generate plenty of interest in your bar or pub, the online realm offers up a whole host of opportunities to develop social proof.
From sites such as Trip advisor to the plethora of social media platforms, you should make it as easy as possible for customers to spread the word. Encourage online reviews through posters or signage at the bar, a note at the bottom of your menu, or by reminding social media followers that they can tag you in their posts.
Don't forget to respond to reviews and be as present as possible online – positive interactions and connections will work wonders for your business in the long run.
Events
From live music and live sport to the beloved pub Trivia , events are a good way to get customers through the door on a regular basis.
You can either arrange these events yourself, or work with local promoters or organisers to take care of it for you. In some cases, you might find that local groups get in touch asking to use your space in return for boosting your bar sales on a slower weeknight (read more about community involvement below).
Themed nights and special events are also a great way to generate buzz and excitement around your venue – think gin tasting, beer festivals, and fundraising events for charity. Whether these are ticketed or free, there's always an opportunity to add new items to your menu and get creative with themed drinks and special offers.
Website and Local SEO
While websites aren't essential to running a bar or pub business, there are several benefits of having one.
Unlike social media platforms – which offer limited reach and a restrictive visual layout – a website gives you full design control while increasing your digital footprint. By applying some basic local SEO strategies, it'll also give you a boost in online search results.
If you serve food, you can use your website to provide potential customers with a menu that's clear and up to date. With an estimated 93% of people saying they check an online menu before deciding where to eat out, you'll want to make this as easy as possible for them to find.
Even if you don't serve food, you may still want the option to take table bookings. An online reservation system on your site will allow you to automate the process of managing bookings and availability.
Discounts and Special Offers
Everyone loves a happy hour, but your pub promotion ideas don't have to end there. From social media competitions to loyalty schemes, there are plenty of ways to get creative.
If you serve food, you can try offering selected drinks at a discount to go along with the meal. Maybe you specialise in beer from a certain brewery? Offer punch-card rewards in the form of a free pint for every nine that a customer buys.
And remember those branded games we mentioned earlier? They're great for giving away instant prizes or cash vouchers for in-game achievements or high scores on the leaderboard.
Community Involvement
Whether it's supporting local causes, sponsoring events, or teaming up with other enterprises, being an active member in your local community will work wonders for your own business.
If you have function rooms or extra space, you can advertise these to local interest groups for their meet-ups. This will give the groups a home and bring in regular, loyal customers – particularly useful on slower days or weeknights.
Customers also love to know that they're supporting a wider ecosystem of local businesses. If you work with others in your area – drink suppliers, food trucks, or artists – don't be afraid to showcase these relationships on social media.
Upselling
With limited space available in your bar or pub – and therefore a limited number of customers – it's important to think about ways to increase the average spend. There are many methods to achieve this without coming across as too salesy.
First and foremost, make it clear that there are options available beyond the humble pint (although we do love a good pint). We're talking higher-markup items such as snacks, coffee, cocktails, and mocktails – particularly important for those Gen Z customers who are estimated to be drinking 20% less alcohol than their millennial predecessors.
It could be a small printed menu on each table with drink specials and limited-time offers, or snacks displayed prominently on or behind the bar. Detailed descriptions of these items also help, as do knowledgeable staff who are well-versed in your offering.