PUB-Licity is an industry leader in helping Pubs, Clubs, Restaurants and Cafés stand out from their competition, via a range of digital marketing initiatives.
Through creative and impactful web design, to social media marketing, through to Local SEO, PUB-licity helps your venue generate increased foot traffic and an increase spend per head. In simple terms we take away the "Pain Points" from your on-line & digital presence and let you concentrate on what you do best.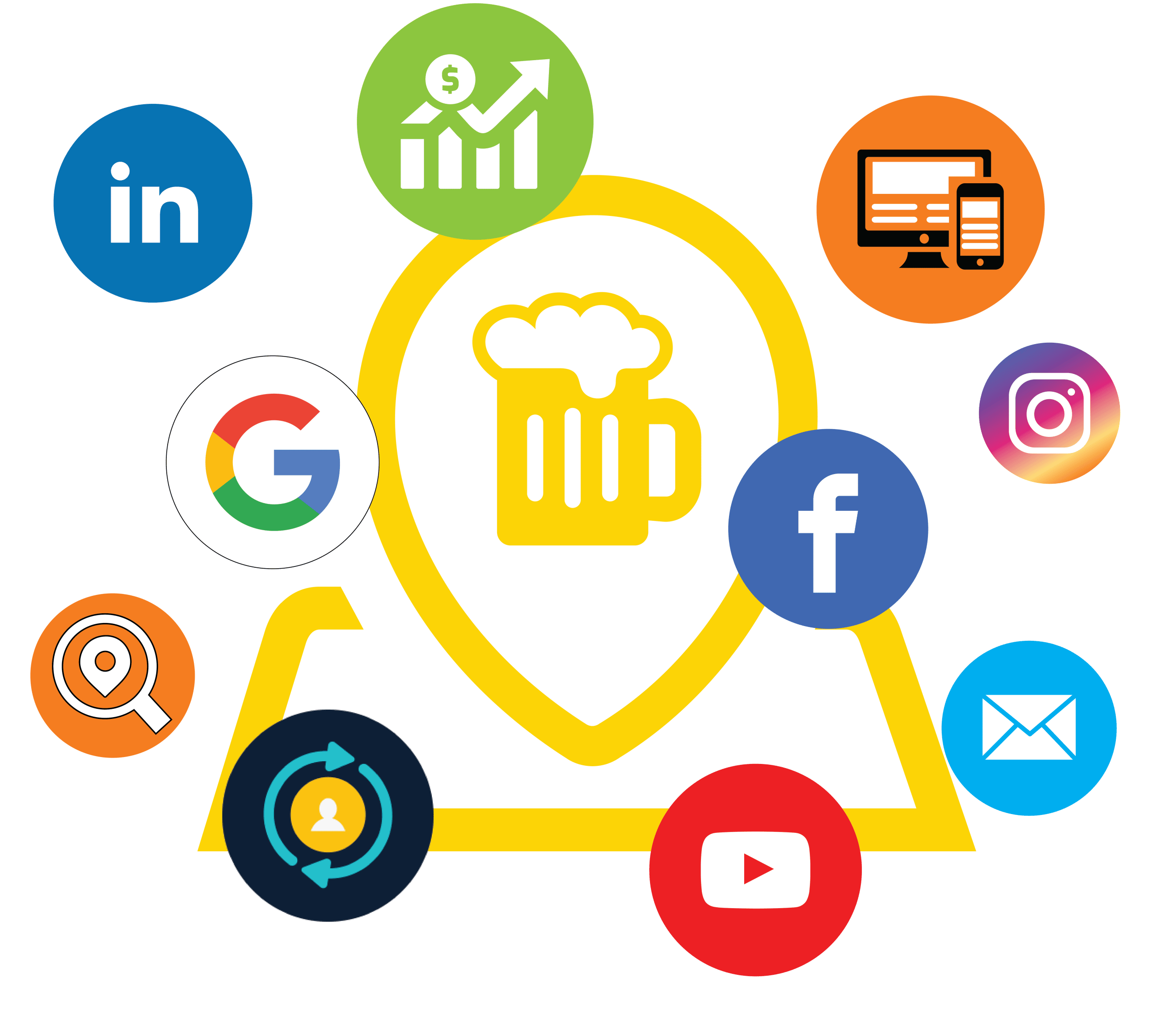 PUB-Licity Media cover your digital marketing needs so that you can concentrate on offering the best in hospitality to your clientele. We can offer the following full services either individually or in a bundle and each service has a range of packages to suit your needs and your budget.
Are You Ready To Grow Your
Business With PUB-Licity
Digital marketing is an essential component of any restaurant's success in today's competitive market. With the rise of online ordering, food delivery services, and social media, […]
If you operate a Pub or restaurant, you may be missing out on using some simple technology that will make your restaurant more attractive, increase engagement […]
If your bar is still not getting social online, join social media as soon as possible. Social media marketing is an evergreen field, and it will […]
The hospitality industry in Australia has long been seen as one of the most competitive areas of enterprise and this has never been more true than it is today. Many entrepreneurs invest in new bars, clubs and restaurants unaware of the strategies that are required to enhance their chances of success. Amongst all the possible pitfalls that can be encountered, failing to recognise and to exploit digital marketing opportunities is prevalent. Having a website and a social media presence in itself is just not sufficient; having meaningful and engaging content that resonates with your potential and existing customers is what counts, but unfortunately the required skills and knowledge required to manage digital marketing do not always go hand in hand with the ability to manage a hospitality venue.
These days digital marketing can be the sole difference between success and failure for many businesses, and if you don't have the time to take away from running other aspects of your business or lack a clear idea of how to utilise digital marketing then you should be seeking assistance in this area.
At PUB-Licity media, we are specialists in digital marketing for pubs, clubs, cafes, bars and restaurants and can greatly enhance the chances of your business not only surviving, but thriving. We offer a selection of approaches and strategies with packages that will be appropriate for all enterprises large or small, and for all budgets.
Foremost for many is the requirement to have a website that effectively promotes your business, but without constant updates and maintenance websites quickly become out of date and irrelevant and can achieve the opposite of attracting new customers. We can create you a brand-new website, either based on one of our templates or built to your own preference, that will be wholly effective with links to your booking systems and similar external systems as well as links to social media. And once your website is live, we can offer a selection of packages to ensure your website remains engaged and up to date.
In addition we can provide social media marketing for your clubs, cafes and restaurants, and offer a free 60 minute consultation to determine your needs before taking responsibility for varied, fresh and timely posts on many platforms that is widely acknowledged as a major tool in attracting new customers.
Another area in which we can assist are in the undervalued area of local SEO and establishing and registering your business with search engines that will help put your name at the top of local searches – which is proven to increase visits to your site, and to your establishment.
Many successful businesses are proficient at database management, but again this is often ignored as a means of marketing. We can utilise information saved on your database from previous bookings, membership schemes or similar to create an updated database from which we can target marketing at selected groups rather than random communications.
Contact us today to find out which of our packages will be best for you.