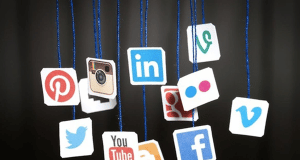 If your bar is still not getting social online, join social media as soon as possible. Social media marketing is an evergreen field, and it will feed your business in many ways. It's even better if you're active on multiple platforms so that your clients are more likely to see your bar.
Here are a few of today's most popular platforms:
TikTok
TikTok is a great way to reach out to a younger audience. Many bars have gained popularity as a result of TikTok. It mostly focuses on short-form videos, which are frequently hilarious and offer tremendous creative opportunities.
Twitter
Twitter is a multi-purpose social media network that excels at sending brief messages. You may discuss your items, announce new discounts, and interact with other users on the platform. It is usually the default pick if you're unsure which platform to employ because of its large readership, advertising choices, and versatility.
Facebook
Another general-purpose social media network that works well with text, video, and photographs is Facebook. It also offers powerful advertising options, and providing help on Facebook is simple. This platform has a large readership that is a little older than others, making it ideal for adult audiences.
Instagram
Instagram is more focused on photos and videos than other social media platforms. It's a fantastic alternative if you want to show off your available drinks and offers while also giving folks something to look at. Instagram engagement is a little different than other platforms, but it's ideal if you just want to show off your stuff.
Pinterest
Pinterest is a one-of-a-kind platform that focuses on sharing visual material like photos. People looking for ideas are the primary users of this platform. Still, it may be a shockingly effective tool to promote your bar and events.
YouTube
YouTube is another possibility. Combining these sites with YouTube videos is a fantastic concept that we highly recommend. If your bartender has attractive shows, you can upload them to your YouTube channel. The process of preparing cocktails, or a lovely afternoon in your bar, anything can be great content for your channel.
These are the most widely used social media networks to give serious consideration. However, it helps to choose those where your target audience spends time for efficient strategies.
Top Tip: Go beyond just posting on your profile on social media and interact with other related brands and your potential customers.