Local SEO is crucial for Pubs, Bars, Cafes & Restaurants as they are local businesses and in most instances the majority of your customers come from a close proximity to your venue. People don't look up after the first page on the search results. Therefore, you will have a significant competitive advantage over your competitors if you are listed on the top.
At PUB-Licity, we strongly  believe in the power of Local Marketing & SEO. The internet is open 24/7 and we need to work together to ensure we continuously deliver strong results for your business. Our Local SEO pack­ages allow us to be an extension of your marketing team full time.
Without efficient optimisation, you're sending your prospective clients to your competitors because your site and business isn't registering correctly with Search Engines. It's crucial to claim and manage your Google My Business Listing if you want to be found in Local Search and get your business into the Google Map Pack.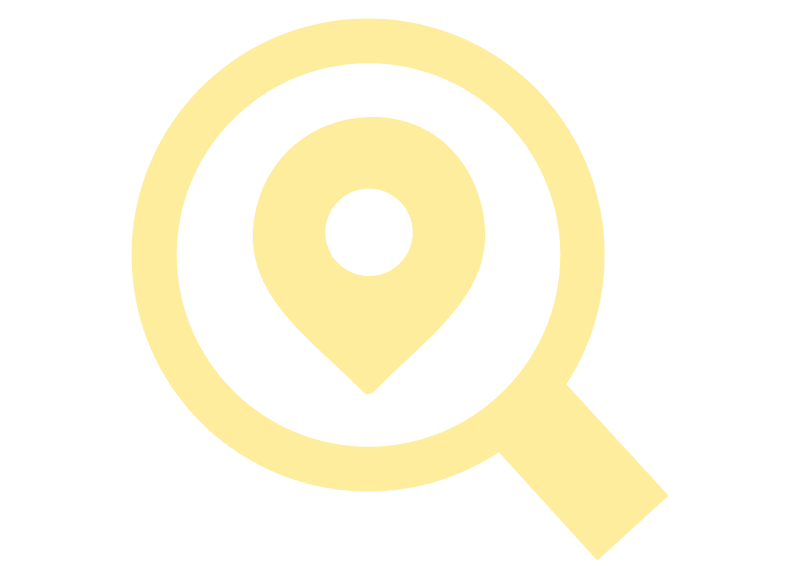 We get to understand your business, the customers you want to attract and the unique needs of those customers.
We then give those potential customers the content they came for and solve their problem through Keyword Search.
This will then drive visitation to your website and increase foot traffic and the per-head spend at your venue.
Google Business Page
Listings are the 'Business Snapshot' that Google generates and displays alongside Google search results, when people keyword-search a business name. Optimising your Google My Business drives high-quality traffic to your website. Most importantly, as Google My Business is linked to other Google products like Google Images, Google Maps etc.
A professionally managed Google My Business can be the main driver to connect people to your business.
All of our Local SEO and link building practices conform to Google's set standards.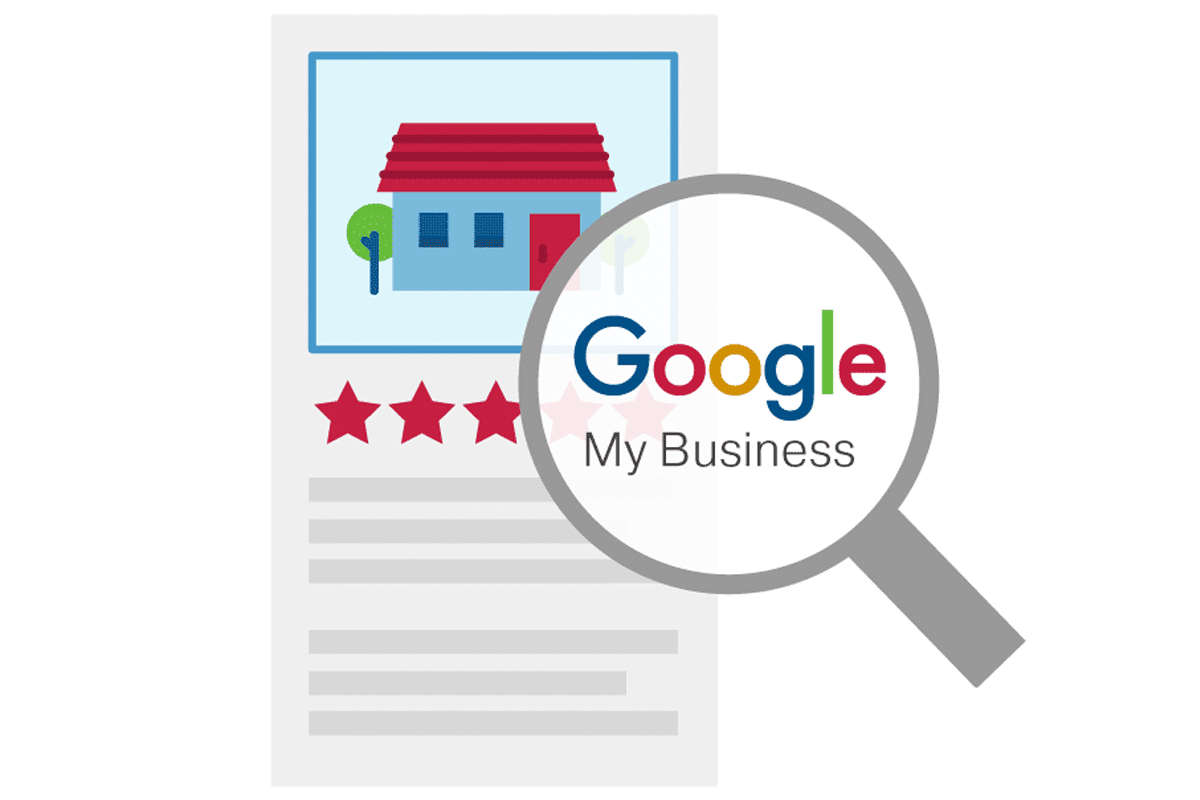 Local SEO Inclusions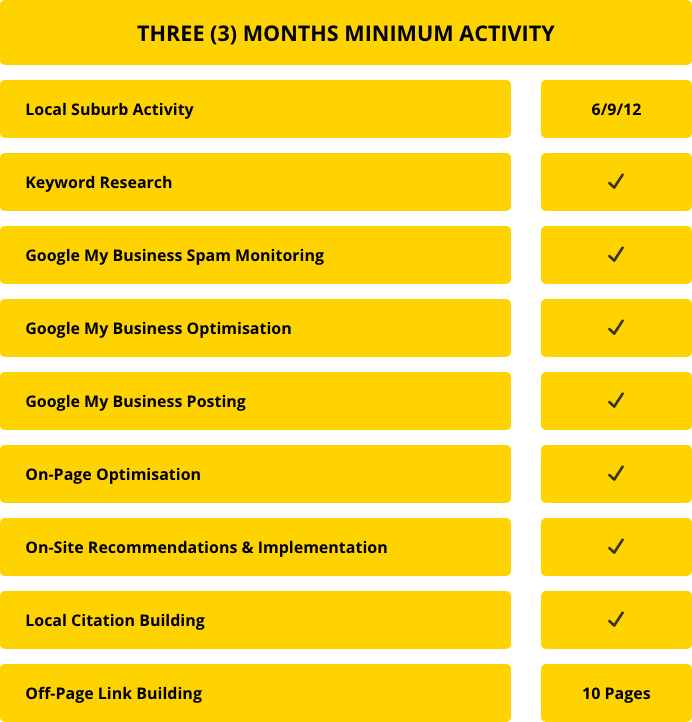 Our Packages
We have 3 separate packages depending on how many suburbs you want promoted, however all our packages receive the following 4 elements:
6/9/12 individual pages (written by our copywriter and added to website)
3-4 monthly Google My Business posts (written by our copywriter and added to GMB page)
Optimising both website & Google My Business pages
Review management SMS sent out to clients to build Google My Business reviews
Package 1
(6 Suburbs)
---
Per Month
6 Local Suburbs
(from Google My Business location)
5-10km Radius
from your business destination
Promoting 2 Offerings
(i.e. What's on/Specials/Live Sport)
Package 2
(9 Suburbs)
---
Per Month
6 Local Suburbs
(from Google My Business location)
5-10km Radius
from your business destination
3 Additional Non-Local Suburbs
(any distance from your location)
Promoting up to 3 Offerings
(i.e. What's on/Specials/Live Sport)
Package 3
(12 Suburbs)
---
Per Month
6 Local Suburbs
(from Google My Business location)
5-10km Radius
from your business destination
6 Additional Non-Local Suburbs
(any distance from your location)
Promoting up to 3 Offerings
(i.e. What's on/Specials/Live Sport)
Are You Ready To Grow Your
Business With PUB-Licity